Incident Log
2018 Incidents
Month
Co. #3
Town
Jan
42
59
Feb
33
44
Mar
35
52
Apr
43
56
May
38
52
June
35
47
July
36
55
Aug
35
50
Sept.
68
69
Oct.
50
62
Nov.
43
51
Dec.
Total
458
597
2018 Top 10 Responders
RANK
MEMBER
# of Responses
1
Sturgeon
289
2
Papa
264
3
Cop
262
4
Simons
238
5
Sargis
232
6
Bryers
204
7
Alicea
200
8
Kureczka
186
9
Adamczuk
150
10
Massirio
136



Web Counters
Website Visitors
Since
June 14, 2016

Visitors Today
Jan 18, 2019

National Weather Service Alerts for Hartford County, CT
Welcome to the Official Website for the Berlin Fire Department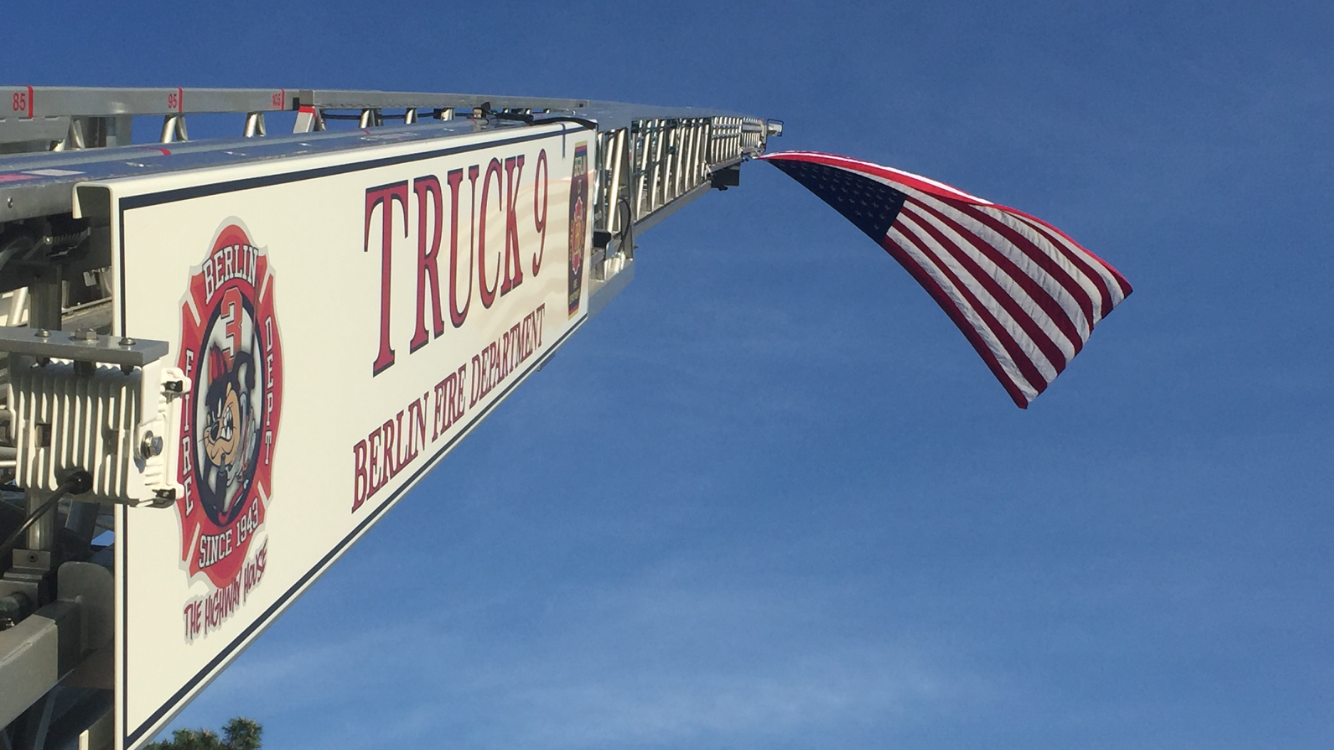 Want to know what we've been up to?
Check out our Videos and Incident Log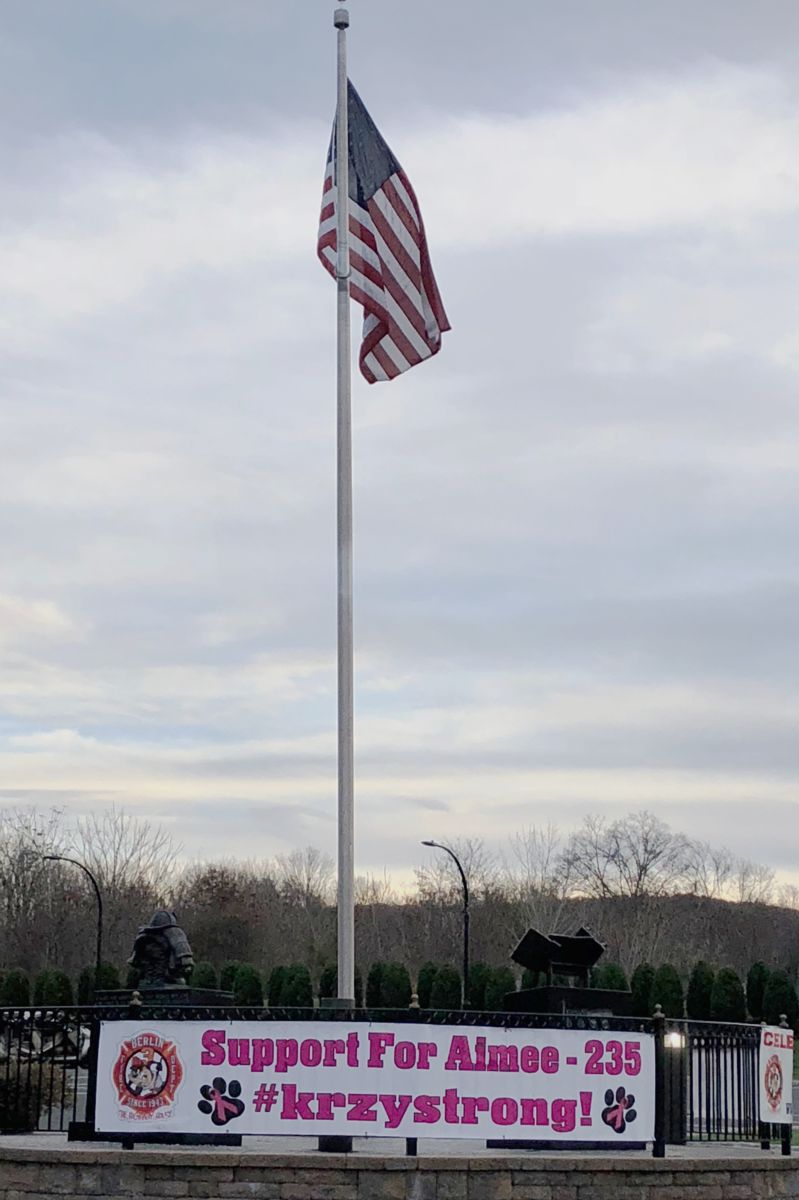 Paul Eshoo, , Charles Colaresi, Joe Casso, Bruce Trevethan, Peter Galgano, Richard Rampone, Tom Uzanski, Allan Pipkin, Joseph LaVallee Sr., James Simons

Supporting Local Veterans

J. Dumin, December 04

On Tuesday night, 12/4/18, two presentations were made at the Veteran's Commission meeting.

First, John Mangifico of the Italian Political Independent Club of Berlin presented the Commission with a $200.00 donation. These funds were raised through a charity golf tournament held by the club.

Second, Allan Pipkin, Joseph LaVallee Sr. and James Simons representing the Berlin Volunteer Fire Department ... (Full Story & Photos)


Annual Tree Lighting

J. Dumin, November 24

On Saturday, 11/24/18, the Annual Tree Lighting was held at Veteran's Memorial Park in Berlin. The were activities for the children along with a food truck (Grilla) and the Kiwanis Club providing hot chocolate. There was also a dance presentation by Caroline's Dance Studio. This was followed by Santa's arrival by fire truck to light the tree and take pictures with the children.

We would like to ... (Full Story & Photos)

2019 Active and Social Officers announced

November 20

The officers for 2019 were decided on Monday evening, here are the active and social officers representing the Berlin Fire Department.


Active
Chief- David Pethigal
Asst. Chief- Richard Cop
Captain-Christopher Sargis
Captain- Jonn Massirio
Lieutenant- Scott Escales
Lieutenant- Michael Alecia

Social
President- Thomas Bryers
Vice President- James Simons
Recording Secretary- Joseph Lavallee Sr
Treasurer- ... (Full Story & Photos)

Annual Tree Lighting

J. Dumin, November 13

The Town of Berlin Fire Departments is hosting the Annual Tree Lighting at the Veteran's Memorial Park. The Tree Lighting will be held on Saturday, November 24th from 3pm-6:30pm. Please come out and meet Santa and have your children's pictures taken with him and Mrs. Claus from 5:15pm-6:30pm.

For a full schedule please click on the photo.
... (Full Story & Photos)

Early Morning Call

J. Dumin, October 23

At 5:29 this morning all 4 fire companies were dispatched to Webster Square Plaza for a reported structure fire. Upon arrival Car 12 found a 1 story commercial structure with multiple businesses. Further investigation found a light smoke condition in multiple units. Crews from Truck 9, Engine 2 and Rescue 1 entered businesses and found an overheating blower motor in one unit. Power was shut down ... (Full Story & Photos)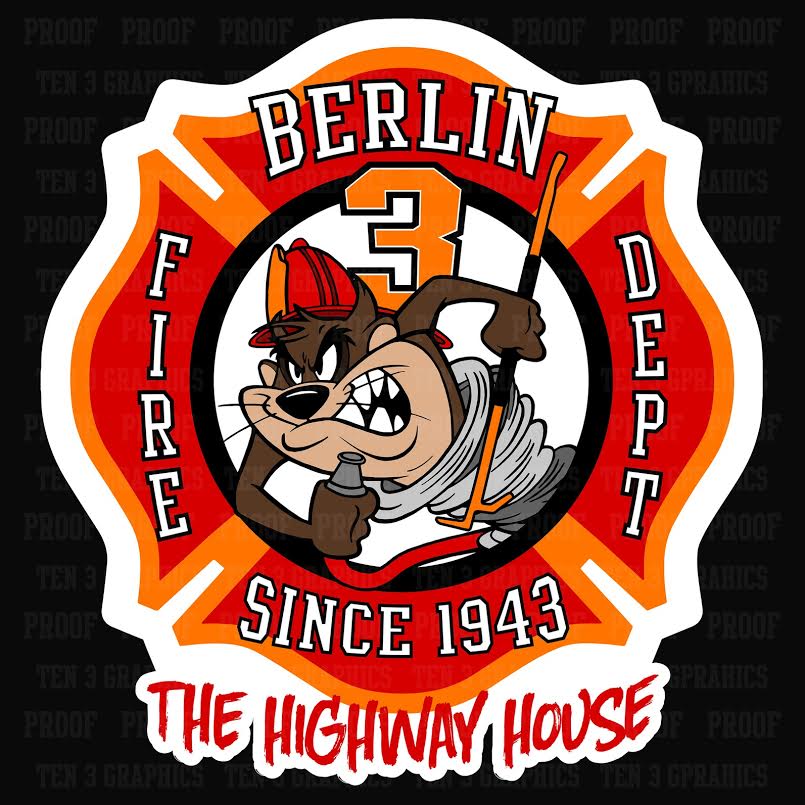 Your feedback is important to us! Feel free to sign the guestbook.